IT Systems
IT Systems magazine is a monthly for managers and entrepreneurs, who wish to use the information technology as a mean of getting a competitive advantage for their enterprise. IT Systems concerns the questions of enterprise information systems (ERP, CRM, APS, SCM, EAM, GIS,...) and areas such as e-business, data warehousing, business intelligence, document management (EDM/PDM), communication, security etc.

SystemOnLine.cz - magazine's web portal, contents news from the IT world, on-line overview of enterprise information systems, archive
SystemNEWS - electronic weekly e-mail newsletter with news about enterprise information systems

Subscription
---
T+T Technika a trh
T+T Technika a trh magazine is a monthly about current affairs in the area of both domestic and international markets. The magazine provides above all introduction of contemporary level and supply of industrial machinery and technology to people working in technologies, construction and investments.

www.technikaatrh.cz - web portal of magazine Technika a trh, current affairs from the world of industry
T+T news - electronic weekly e-mail newsletter of magazine Technika a trh

Subscription
---
GOLF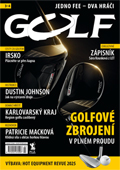 Golf magazine is an exclusive golf monthly, the first on the domestic market – it is published since 1993. It focuses on the information about both domestic and international golf, concerns original reports, interviews and profiles of personalities, golf equipment tests, and information about novelties. It regularly contents serials about travelling, golf rules, training, and in addition some common themes – cars, fashion, current trends etc.
casopisgolf.cz - the only Czech and Slovak monthly golf magazine (how to play, where to play, wherewith to play, picture reports)
Golfinfo.cz - golf "signpost" containing links to many national and also international golf webs and the web pages of the Golf magazine
Golf News - electronic weekly e-mail newsletter of Golf magazine with current affairs from the world of golf (events, tournaments, players, clubs, golf second – hand)

Subscription
---
IT CAD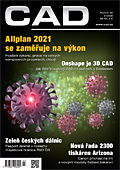 Magazine IT CAD, that means mainly technologies, which are able to improve and make the innovation processes more efficient, to help the creation of competitive projects and are able to provide its cost-effective realisation. IT CAD is above all for technology and production directors, designating and development office managers, innovative projects leaders and CAD a IT managers. The magazine is an important reference source for decision making about investments to CA.. a GIS technologies.
CAD.cz - web portal of CAD magazine
CADnews - electronic fortnightly e-mail newsletter about CAD, CAE, CAM and GIS

Subscription
---
Brno Business & Style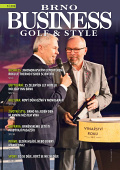 Magazín Brno Business & Style magazine concerns already from the year 1993 all topics of social and business life in Brno. It brings information important for the Brno business community, cultural and political representatives of the city and even for visiting members of foreign companies. The magazine concerns articles about main investments plans, important business activities, remarkable companies in Brno and development programs. The magazine is in Czech.
iBrno.cz - web portal of Brno Business & Style magazine, archive full off articles, links to interesting pages about Brno and surroundings
iBrno NEWS - Business News of Brno - Electronic weekly e-mail newsletter about current social and business events in Brno and surroundings

Subscription
---
Listy jižní Moravy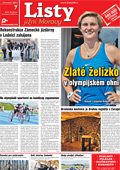 Listy jižní Moravy magazine concerns all topics of social and economic life in south Moravia.
ListyJM.cz - web portal of ListyJM magazine
NEWS Listy JM - Electronic e-mail newsletter about current social and economic events in south Moravia


Distribution
Listy jižní Moravy are delivered to every household for free